Brochure

Please check our new Brochure. There is a lot of great information on it!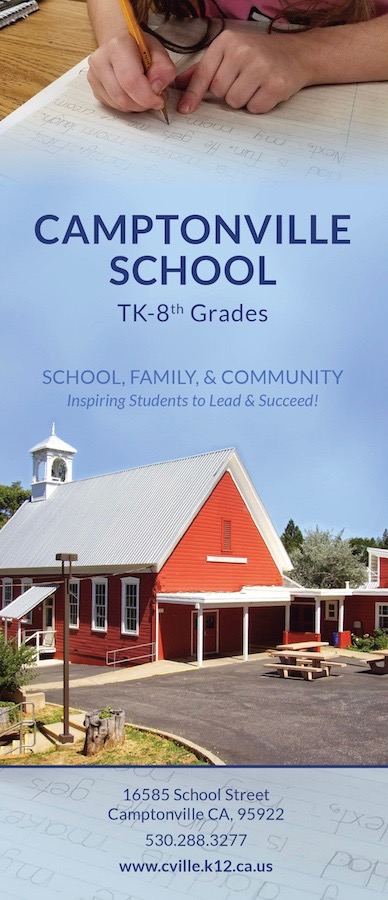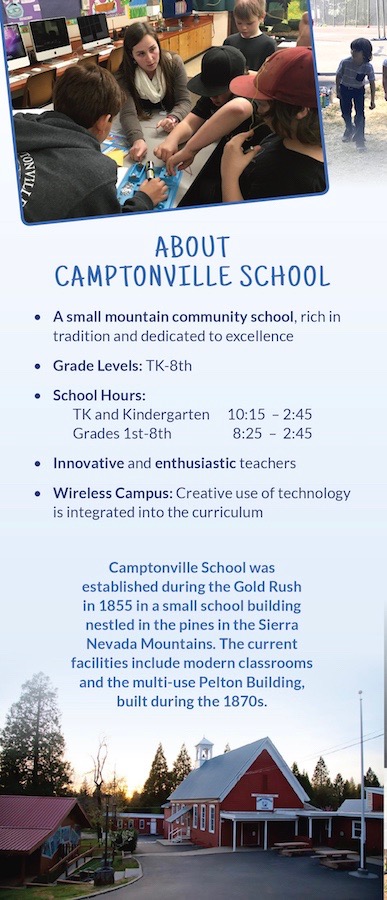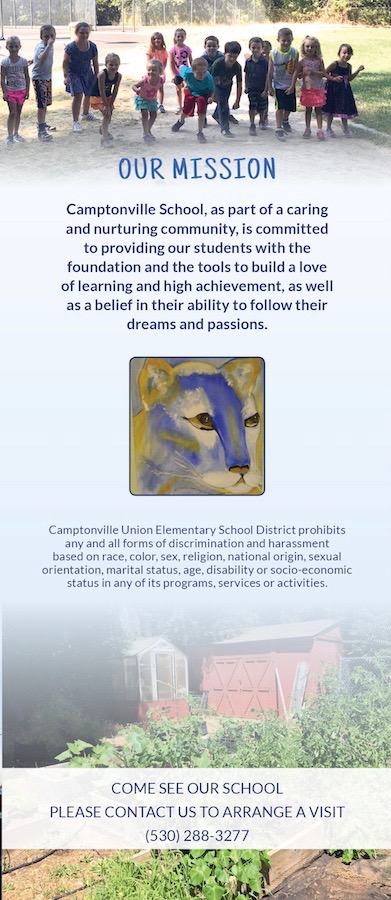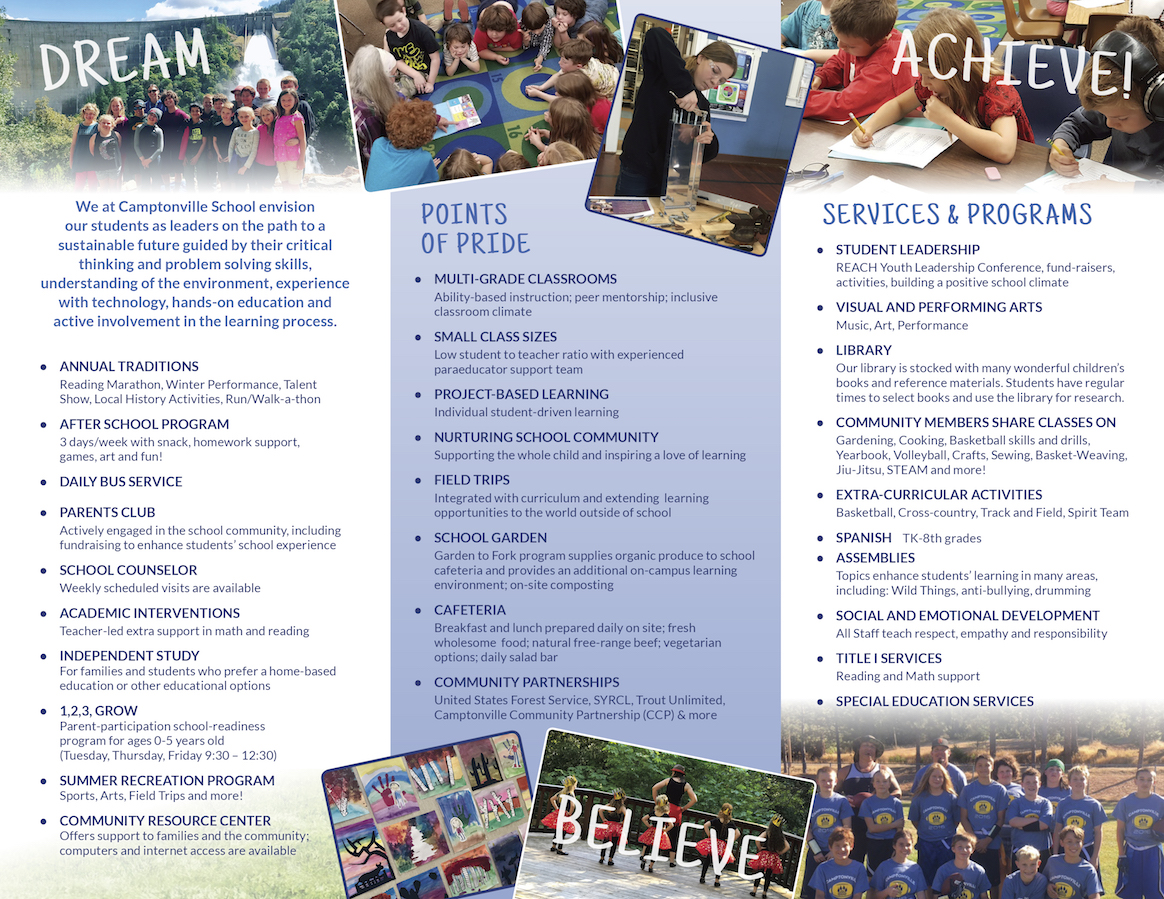 Vision Statement
Camptonville School envisions our students as key leaders in the path to a sustainable future through their critical thinking and problem solving skills, understanding of the environment, experience with technology, hands on education, and active involvement in the learning process.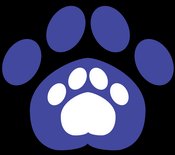 The Camptonville Union Elementary School District was established in 1855 in a small school building nestled in the pines above the hydraulic diggings. The current facilities include modern day classrooms, a middle school wing, library, a portable Title I classroom, and the multi-use Pelton Building constructed during the 1870's. In addition, our campus houses the Camptonville Community Partnership Non-Profit Resource Center.
The school's kindergarten through eighth grade students receive a rigorous standards-based academic education enhanced by visual and performing arts, foreign language instruction, electives, Project-Based Learning, and access to 21st Century technology skills.Our exceptional instructional staff is highly committed to creating a motivating and responsive learning environment that addresses the individual strengths and needs of all students in our school community.